Room 6 – Walstan
Saint Walstan was born in Bawburgh during the 10th to 11th Century and was Patron Saint of farm Landlords. Walstans imminent death was foretold by an angel and he asked a priest for his last rites. No water was available but a miraculous spring welled up on the spot. St Walstans Well at Bawburgh is the only one of the legendary springs that remains identifiable. Walstans body was taken into the church and several miracles were recorded.
Super king bed traditionally handmade and upholstered in the Uk
2500 individually hand stitched pocket sprung mattress
Vaulted ceilings  and original beams throughout
Old wattle and daub features
Luxury soft as down hypoallergenic bedding with silk
Feature en-suite with double ended freestanding bath and large walk in shower
Italian Prija range toiletries
Three seperate areas and a private entrance 
(50:00 sqm)
Please note this room is not suitable for anyone with limited mobility, there are steps between the bedroom, sitting area and wardrobe.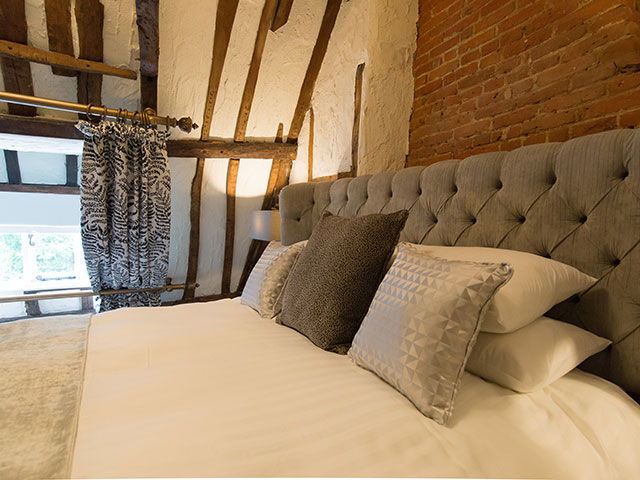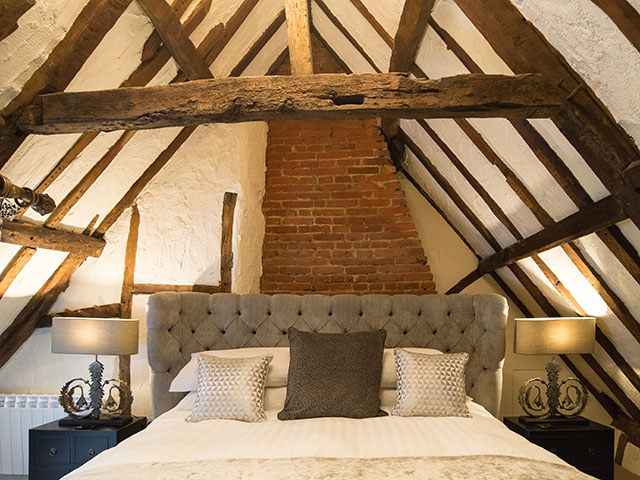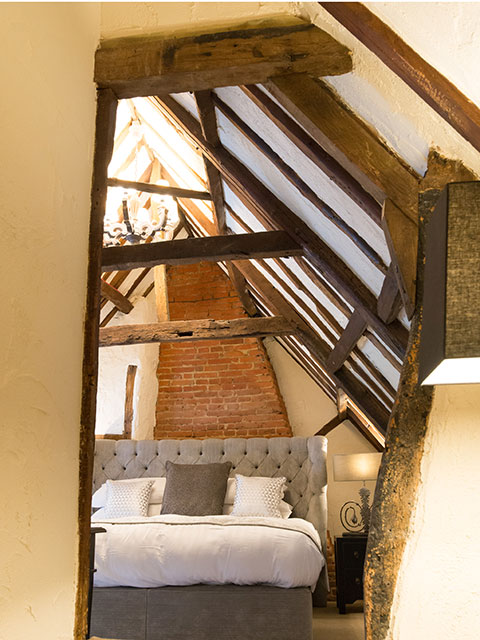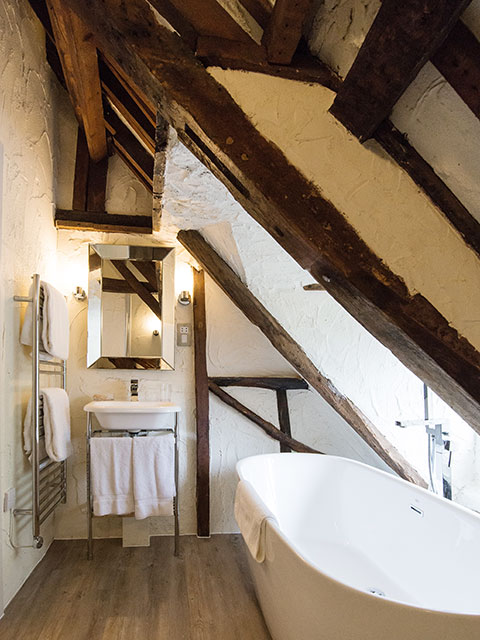 Corporate rates are available for regular bookings, please contact us on hello@kingsheadbawburgh.co.uk