Now Serving Breakfast Daily!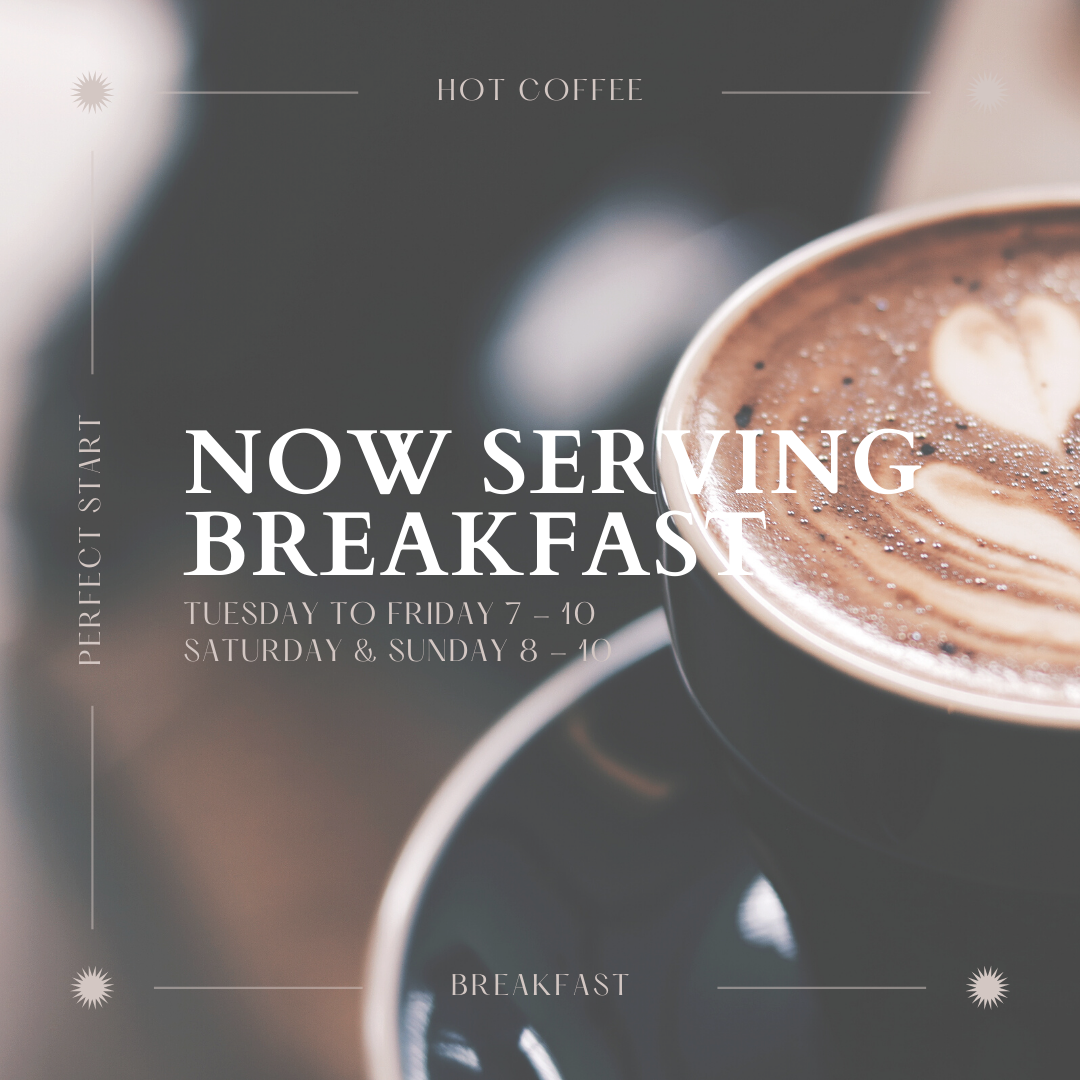 We are excited to now take breakfast bookings from 7 – 10 Tuesday to Friday and 8 – 10 on Saturday & Sundays. We will remain closed on Mondays so no breakfast will be available. 
Book online to secure your table, 36 hours notice required.
Take a look here to see our new breakfast menu and tempt those tastebuds!