40 years of history …. part 3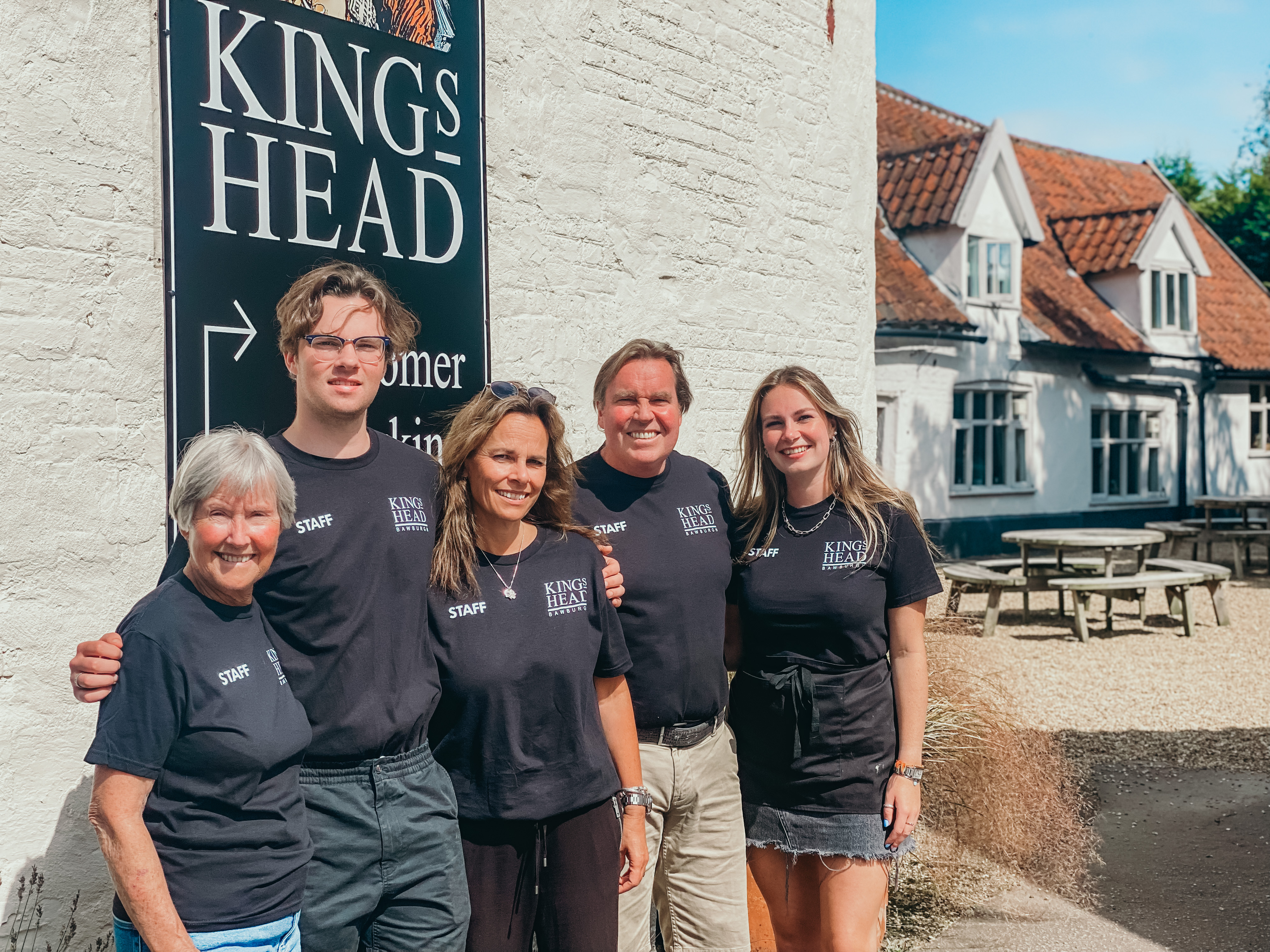 2015 rolled around and proprietor Anton Wimmer finally achieved his dreams for the largest change in The Kings Head history – the addition of 6 luxury bed and breakfast rooms above the pub. The same space that housed the 'Wattle & Daub' restaurant became home to 'Walstan' the biggest suite available. The Kings Head now proudly holds 4 AA gold stars for their accommodation. Each room was named after a key figure in the history of the Kings Head and Bawburgh – a nod to the history of such a wonderful building and area. 
This was our wonderful Walstan room prior and post its renovation…
Following the successful addition of accommodation to The Kings head offering, it was time to expand further. A historic building that previously housed a second pub 'The Dickens' or 'The Villager' in the village was transformed into two charming and spacious apartments in 2017. This was home to an Indian restaurant too where an elephant paraded down the street as part of the opening ceremony in the 80s. This transformation allowed us to welcome visitors from further afield to explore the wonderful sites Norfolk offers in a home from home environment. 
It was relatively plain sailing from then, up until 2020 and the emergence of Covid-19! The longest period the pub had been closed under the Wimmer tenure, seven months over the course of two years were lost. Despite the uncertainty, The Kings Head team remained strong and reopened with a renewed passion and drive. Almost all of the familiar faces you'd become accustomed to over the years were back behind the bar and welcoming everyone back home. The incredibly popular 'Alfresco Dining Area' was put into place with the support of the local tourism board and to this day it is still used weekly and often hosts private events, corporate BBQs and of course Kings Head events too! 
This brings us up until now…
– 40 years of The Kings Head
– 40 years of hard work, adapting, growing and learning
– 40 years of incredible staff, friendly faces and departed colleagues
– 40 years we simply wouldn't change
To celebrate this achievement The Kings Head just hosted their 40th anniversary party over the bank holiday weekend in August. We welcomed over 500 of you through the door, offered an incredible BBQ and live fire cooking too, alongside an amazing raffle supported by hospitality businesses all over Norfolk. 
Through this event we were able to raise £2,420 for two incredible charities! It felt a fitting way to celebrate our 40th by helping two wonderful causes. 
Thank you for your support over the years – we appreciate it more than you know!