Alfresco Dining Is Here!
We're excited to announce details of our 'Alfresco Dining' area – supported by the Tourism Sector Support Package Project.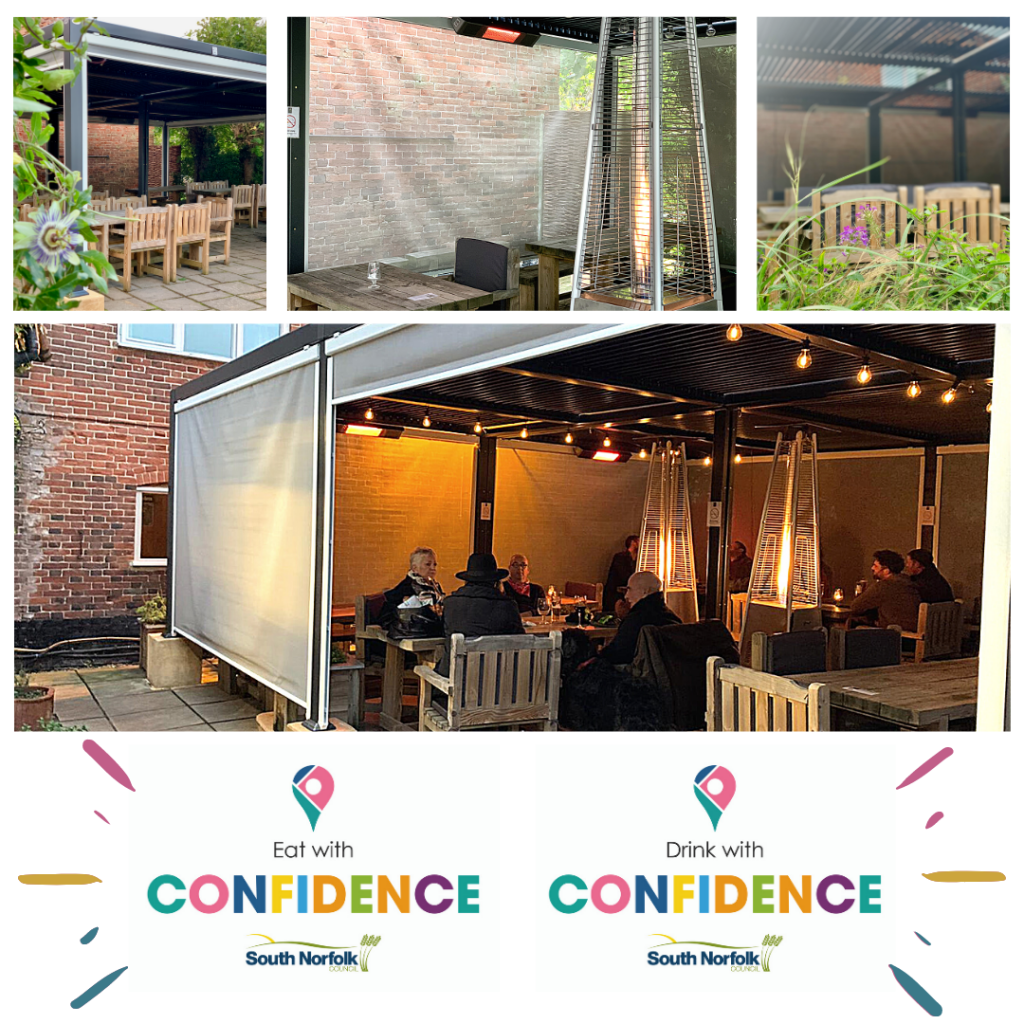 It's been a crazy and strange time for us all. With far fewer tables available in our pub & restaurant we wanted to make the most of the space in our garden throughout the cold winter months. With the support of South Norfolk Council's 'Tourism Sector Support Package Project' we secured a Autumn and Winter Adaption Grant to help create our Alfresco Dining Area.
We've added our aluminium gazebo that is complete with weatherproof sides and louvre roof, so we can keep you dry when it rains – but let the sun in when it finally reappears! It is complete with comfy seats, infrared heaters, gas burners and solar powered lighting it allows us to cater for more customers, especially over the busy Christmas period. 
So come see us soon! A massive thank you for all the support we've received since reopening in July, you've been amazing and kept our wonderful team going with your kind words and support in this strange time.